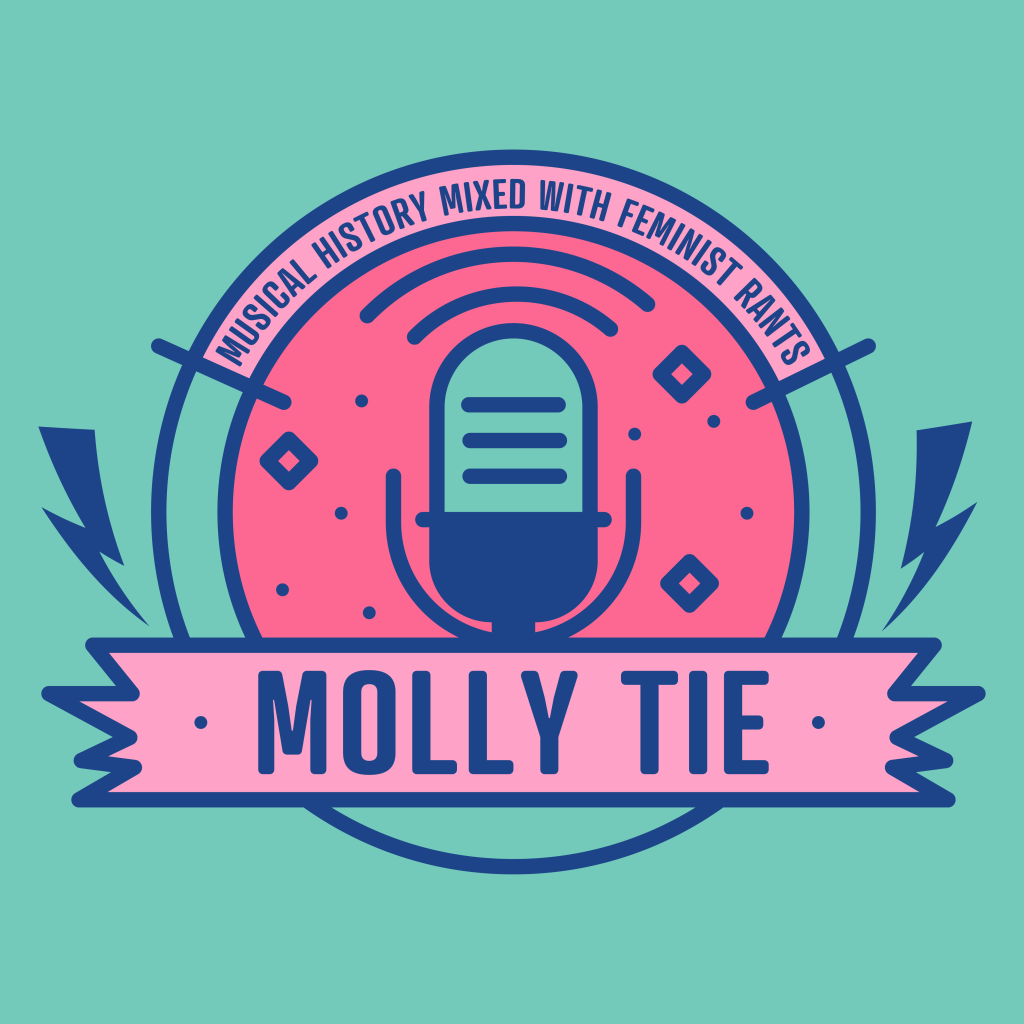 Women's Experiences with Punk: An Interview with Molly Tie on her Book-In-Progress
Molly Tie (https://mollytie.co.uk/) is a music journalist in Britain whose book project, Women and Punk, chronicles the experiences of female fans of punk through different eras of the music. I interviewed Molly to get a preview of what her research is revealing and to find out how people can contribute to this exciting book-in-progress. A lot of books on punk focus on the bands or on "theorizing" punk, so I'm looking forward to reading a book that centers the perspectives and experiences of female punk fans.
Can you explain your Women and Punk book project?
It has really been a labour of love over the last 5 years or so. I am interested in the role punk has played over the years in either responding to societal issues, or being ahead of the curve and highlighting issues that have yet to really take hold in the public consciousness. In terms of feminism, equality and 'women's issues' different waves of punk have responded differently or not responded much at all. I wanted to look outside my own opinions and talk to female punk fans across all subgenres, eras and locations to ask them about their experiences of being a female punk fan- going to gigs, getting politicised, having friendships and relationships, role models etc. What started out as a planned series of short blogs has now snowballed into a full-blown book- which is probably why it is still going on! Each chapter focuses on a particular decade and goes through the political and cultural landscape of that time and then we hear from those who lived through it at the time and how they experienced the punk scene in each particular context. I call it a collaborative memoir.
Every contributor has been asked for their top 5 punk albums and so at the end of the book is one huge playlist that covers punk from 1970s – today so you will hopefully never run out of things to listen to!
What insights do the experiences of women who were/are into punk provide that focusing on the bands?
I think that in any music scene or community, there is a certain level of respect or kudos for those in bands (to varying extents) and I think that is true whether you are male and female so I was conscious that this book is about fans- those who are buying the music, attending the shows, building communities and both observing and participating in the scene. I was curious how fans interpret lyrics, what they feel is relatable to their own lives, the reaction they get from family and friends, their roles models etc. How punk is integrated into everyday life. I have spoken to dozens of women from all over the world and from different age groups and although there are major differences in some elements of their experiences depending on their location and era, there are also some incredible similarities. I was most impacted by hearing how punk had inspired so many people into jobs that aim to make the world a better place- social workers, counsellors, charity workers, human rights campaigners, fundraisers, nurses etc. It is clear that the ethos of punk has always motivated people to be proactive in helping others.
There are already plenty of books about Debbie Harry, Siouxsie Sioux, Kathleen Hanna etc. I feel those stories have mainly, already been told. I want people to read the book and think 'this is about me'.
How can people contribute to this project? And what kinds of contributions do you need at this stage?
People can get in contact with me via my e-mail address which is on my website or follow me on Twitter @molly_tie. I can either send out questions to be completed via e-mail, I can Zoom/Skype or have a chat on the phone! Pre-Covid, I met a lot of people in person all over the UK but obviously I have had to put those antics on hold for a bit!
The section on the original 1970s punk is completed and I would struggle to integrate any more testimonials for that era. So, I am still looking for any female fans of American Hardcore, Riot Grrrl, Pop Punk or any post-2000 punk.
At the moment, the book is searching for a publisher so as it stands, any information given is held by me- it isn't going straight onto the internet or anything like that! Some contributors have wanted to remain anonymous which is fine; most others will be identified by their first names only- any issues around confidentiality can be addressed individually.
What connections are you finding between larger social changes in relation to patriarchy, women, and feminism and the punk scene? How does your project help to show the relationship between a particular cultural scene (punk) and the larger society?
I think the main conclusion of the book is that experiences vary so wildly from person to person and from year to year, and that punk is not one homogenous movement comprised of people that all feel the same about things- punk is made up of individuals with their own opinions, boundaries, ideas, ethics and priorities. This may sound an obvious observation but I think there has always been a tendency to put 'punk' – and everything that encapsulates – on a bit of a pedestal when it comes to social issues and equality, and assume that everyone is anti-racist, anti-sexist, etc. I have always taken issue with that generalization and lack of scrutiny. In a patriarchal society, I would argue that no community, organisation, scene or place has completely overcome any problems and I still see sexism in certain corners of punk.
I have seen through research that there was a real steady increase of feminist awareness, campaigning and representation from the 70s – 90s which reached a bit of a crescendo with the riot grrrl movement. As pop punk became more popular in the late 90s (and with the influence of nu-metal), there was a bit of a roll back in terms of messaging in mainstream punk. Then in the last 10–15 years, punk has almost become re-radicalised and a lot of punk that is being made by women now is reflecting a lot of the early 90s riot grrrl ideals.
How and why did you get started writing about punk? How has becoming a music journalist changed how you understand punk? What have you learned that you didn't know as a fan?
I always wanted to be a writer and started a blog many years ago in order to start honing my skills and build a portfolio. The blog started out as being specifically about punk although this has really widened now to be about many different genres of music as I got more interested in the wider picture of music history. Punk is the area of music I find the most fascinating as well as it being my favourite genre of music so it was just a natural thing to start writing about it.
In writing for other publications I have had to make sure my research is solid so I have generally learnt a lot about bands I had never heard of before and how one era of punk drifted into another. I had listened to American Hardcore like Fugazi and Minor Threat and also riot grrrl stuff like Bikini Kill and The Lunachicks, without ever thinking 'how did punk go from hardcore to riot grrrl?' In looking at the development of punk as a whole, you can look at the nuance and offshoots that mean punk is always developing, responding and adapting in order to stay relevant.
What suggestions do you have for anyone starting to write about punk or any other music scene?
I know it is a bit of a cliché, but write about things you are interested in. Write because you want to and you want to learn more about topics and you want to share your thoughts with other people. Be mindful that writing about music in general, and punk specifically, can arouse people's defences and is likely to provoke some debate- that's OK! Stick to your guns- writing what you want to write, putting your work out there and not backing down is surely the most punk approach to take?!
Anyone can start a blog and you can do a basic one for free. Write not for the 'likes' on social media or for anyone in particular, just imagine you are trying to capture all your thoughts for yourself.
And also- reach out! If you want to interview someone, or get them to read something or share something- ask. You would be surprised how far you can go just by not being afraid to ask.
Where can people find your writings?
My blog became a bit neglected in 2020 as I was focusing on the book but I plan to re-vamp the blog this Spring so you can check out my website (https://mollytie.co.uk/).
Check out the Punktuation website (https://www.punktuationmag.com/) as well as Loud Women (https://loudwomen.org/) for regular pieces in there.
Follow me on Twitter (@molly_tie) where I regularly share articles or updates.
Molly's bio: My name is Molly Tie and I'm a blogger and writer from Portsmouth, UK. My day job for the past 11 years has been in women's services, mainly supporting victims of domestic abuse and sexual abuse. I consider myself a Feminist and so that permeates a lot of my writing as I'm interested in women in popular culture. I have a blog about women in music and this covers all genres. I write a regular profile series for Loud Women e-zine and website about influential women in music history. I am a regular contributor to Punktuation website and have also written for Vive Le Rock, The Punk Lounge and Major Threat punk rock zine.
Molly Tie's website:
https://mollytie.co.uk/
Punktuation! Magazine | Punk Music, Lifestyle, Fashion & Attitude
https://www.punktuationmag.com/
LOUD WOMEN | For all those who support putting women on stage, and turning up the volume
https://loudwomen.org/