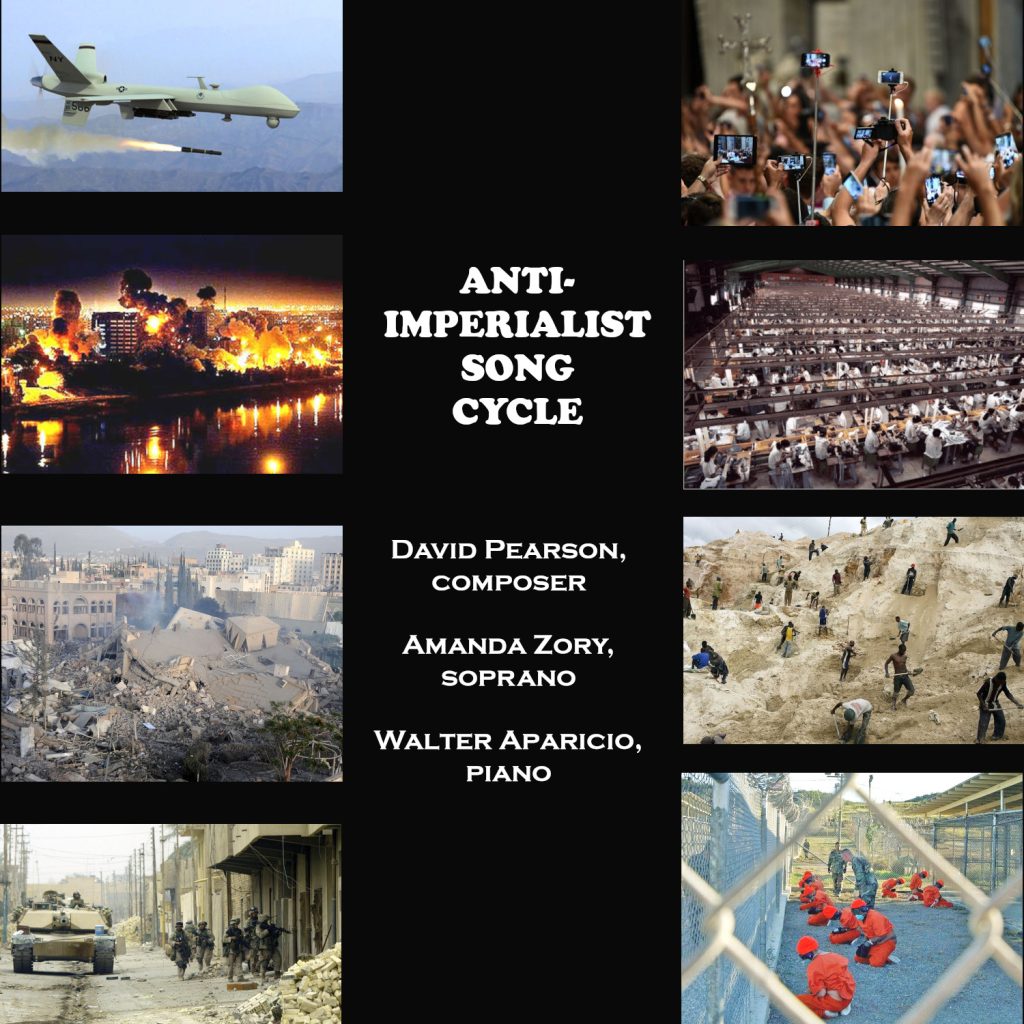 Recording of my Anti-Imperialist Song Cycle
My Anti-Imperialist Song Cycle, five songs that critique the crimes and culture of American empire and fuse operatic singing, modern classical, modal jazz, and hardcore punk, is now available for streaming and download:
https://fearsomepearson.bandcamp.com/album/anti-imperialist-song-cycle
It was recorded by dramatic soprano Amanda Zory and pianist Walter Aparicio. Who says you can't mix opera singing with punk?
Here's the track listing:
The Fauxhawksmen of the Apocalypse
Disconnecting the Dots
The Incessant Buzz Above
Lament or Celebration?
Take Your Fucking Selfie-Stick and Shove It Up Your Ass